Easy Keys can provide replacement high security keys for Fire King cabinets with Medeco locks. The lock faces will have 64S on the front of the lock.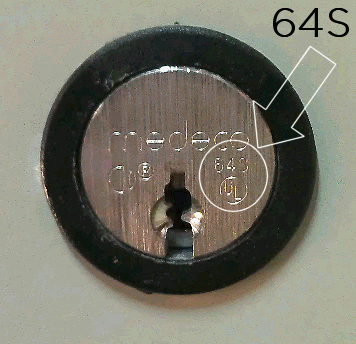 There are two ways to obtain these keys:
1. Look for the original Medeco Key Tag (white, tag, black bar with white font) or Key Code stamped on the original key.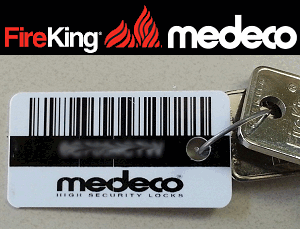 2. Look for the Fire King serial number, the serial number is typically printed inside the cabinet and will often begin with the letters FL.