The FC10 Lock Kit is a higher security lock that works in place of the F24 lock or F26 lock if used with the FC26-AR adapter ring (sold separately).
The lock does not have a code stamped on the front but you can purchase a number plate and we will print the lock/key number on it. Each kit comes with 2 keys, additional keys are $3.95 each.
The locks come keyed alike to lock number 915 or keyed different. If you need a specific number the lock codes can be customized to accommodate up to 2000+ different key codes.
FC10 FILE CABINET LOCK KIT
$24.59 ea

FC26-AR ADAPTER RING
$3.95 ea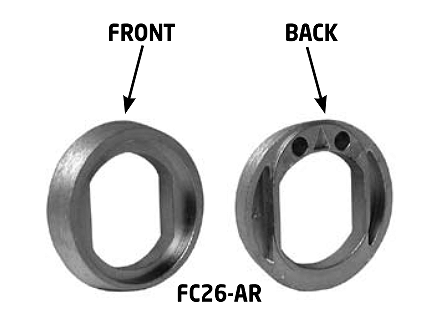 T37DC-NP NUMBER PLATE
$0.50 ea